Now in stock for free 24hr delivery Monday - Friday!
This elegant but powerful technology offers quiet, low drag, high efficiency, fast acceleration, powerful brake response and wide compatibility with various wheels from different manufacturers.
FIERCE PERFORMANCE
Customised 5255 brush-less outer rotor motor, higher power density;
Tile-shaped neodymium boron magnetic disc improved magnetic flux and reduced gear torque.
0.2mm silicon steel sheet can reduce current loss and heat generation and significantly reduce the occurrence of such problems.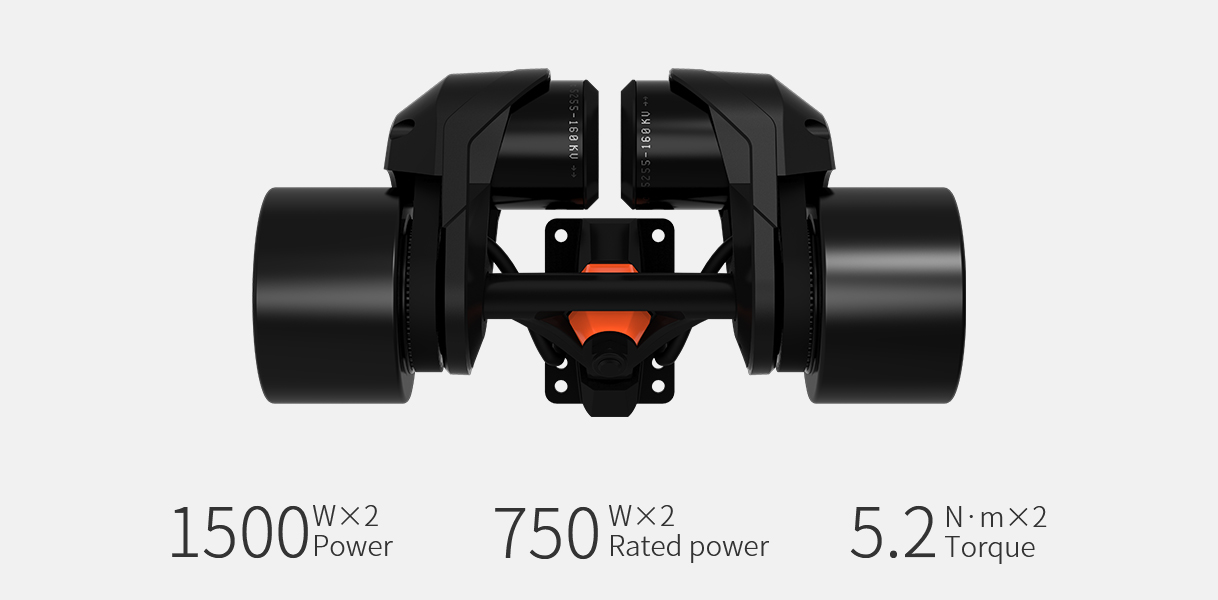 SEISMIC TRUCK
Professional long-board brand-SEISMIC Aeon 45° trucks, enables excellent turning performance and stability.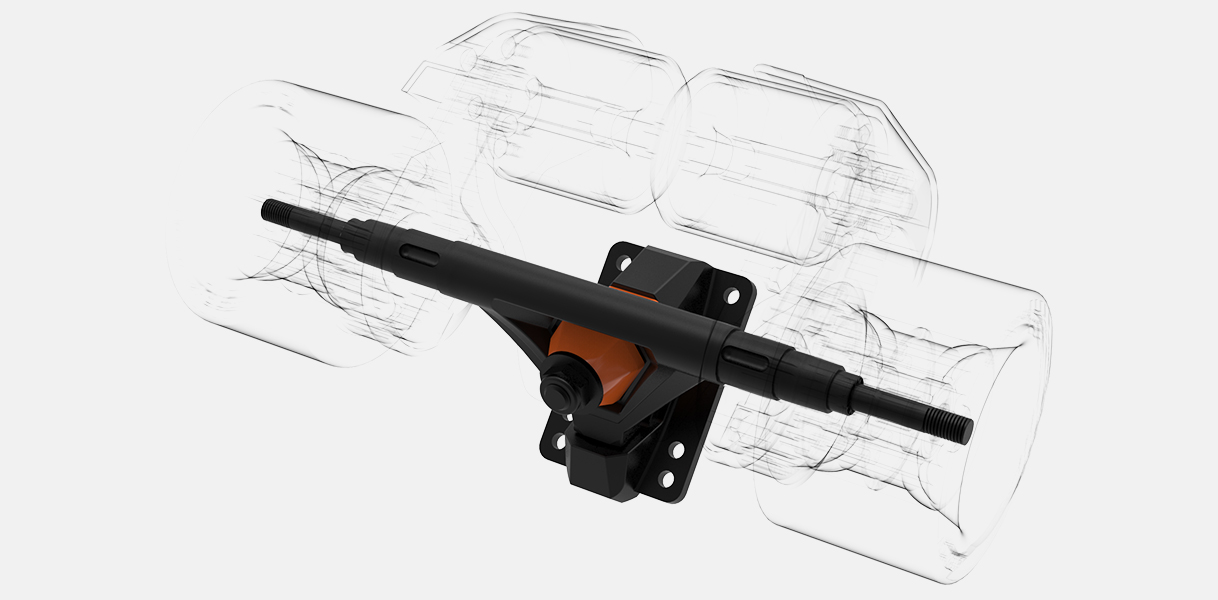 COMPREHENSIVE PROTECTIVE COVER
A protective cover made of high strength nylon, protects the belt and motor in all respects, greatly reducing the damage to the transmission system caused by impact.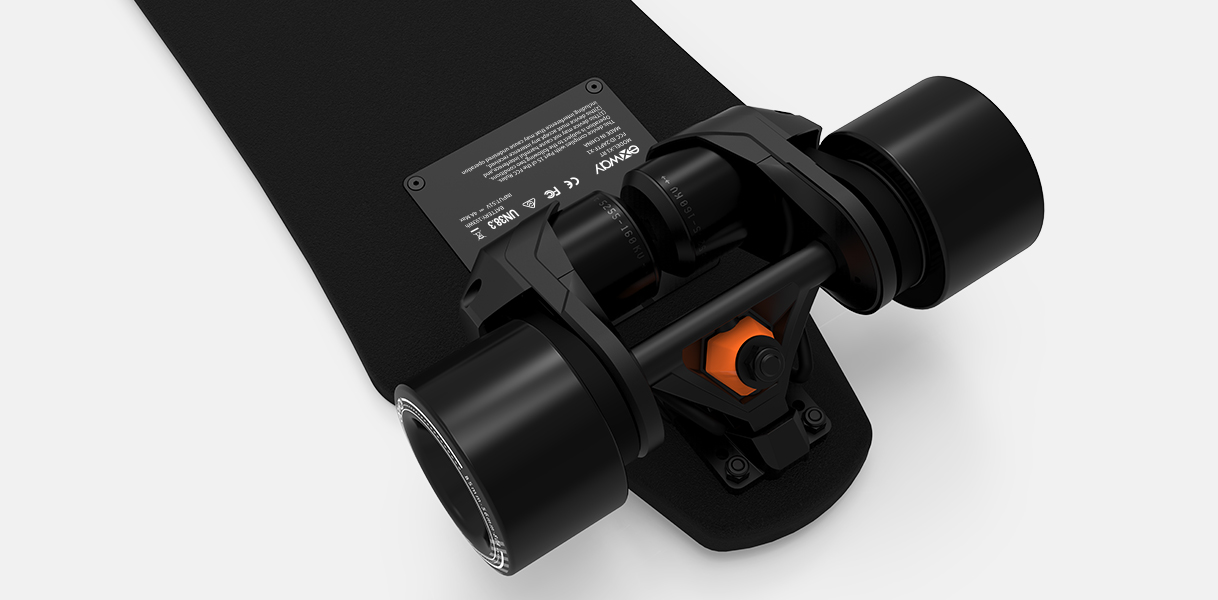 CUSTOM PLUG
Exway proprietary motor wire plug connection enables quick and easy replacement of powertrain assembly.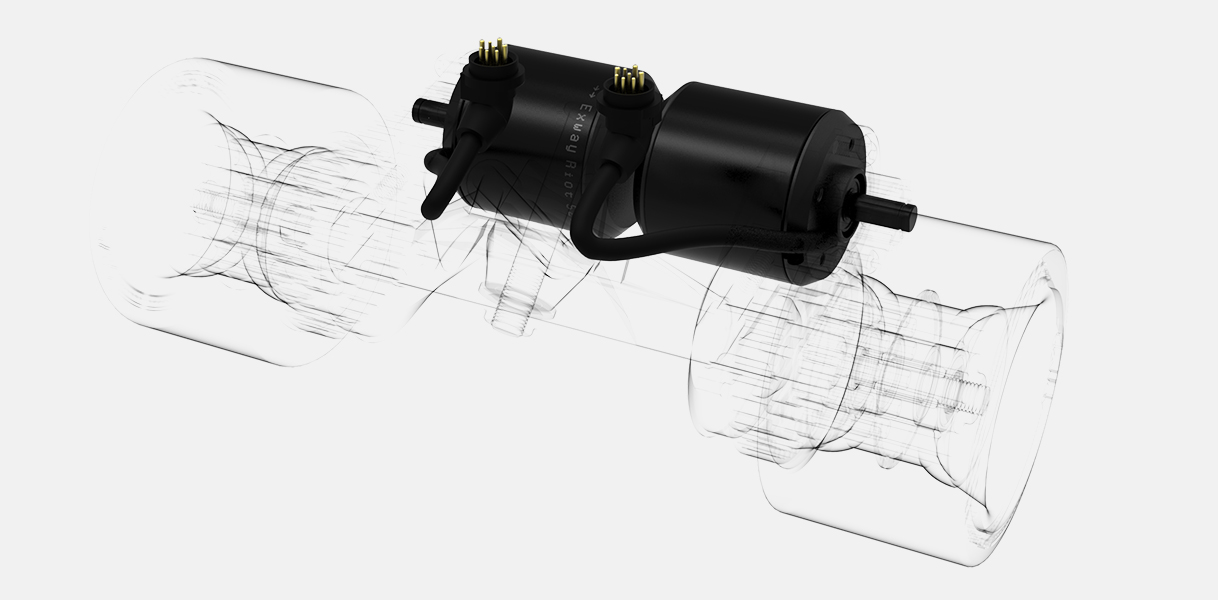 TRANSMISSION SYSTEM
5M design makes the gear more durable, reduces teeth skipping, broken teeth etc. The drive gear is made of alloy material, which is more durable and reduces premature wear and failure.
2.57 transmission ratio to further improve driving efficiency.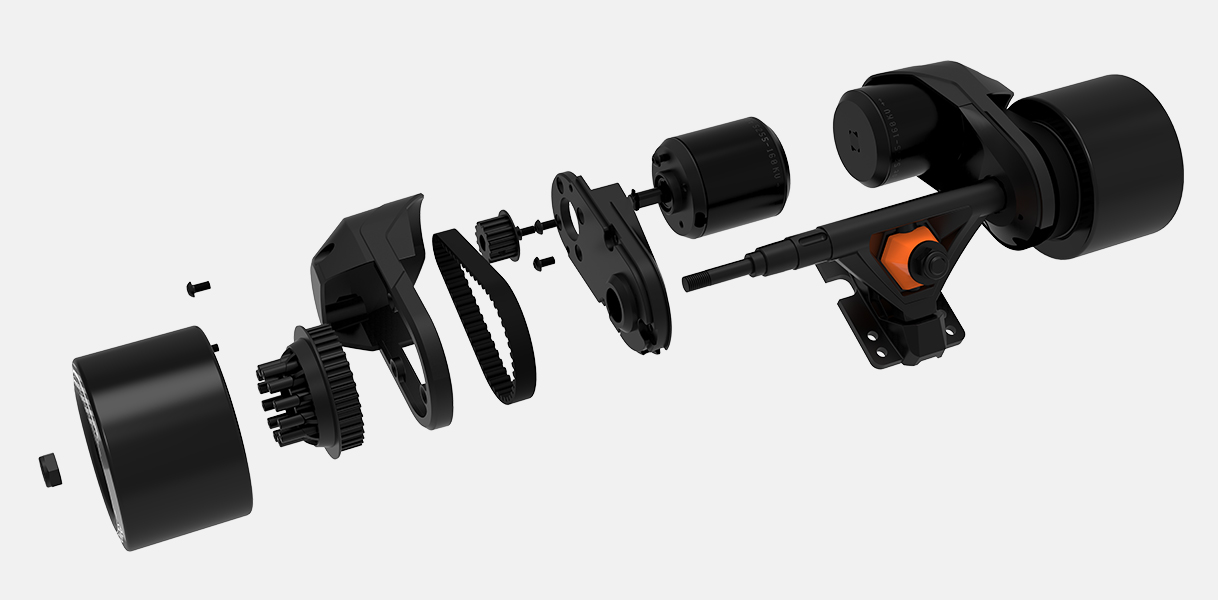 CUSTOMISED DRIVEN WHEEL
Swappable wheel adaptors enables wide compatibility with the most popular wheels available today. Changing wheels has never been simpler; Wear-resistant fibre nylon improves wear resistance and performance; Double bearing design, for improved efficiency and reliability.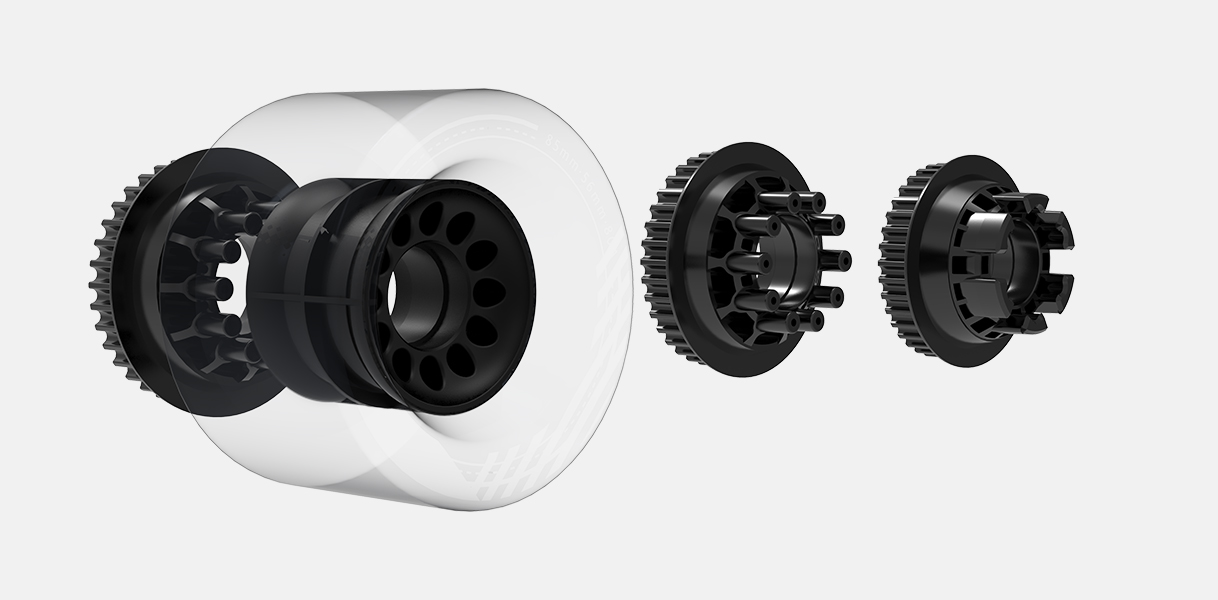 SPECS
Max Speed: 29 MPH with turbo mode
Max Climbing Grade: 30%
Range: Up to 16 miles
Weight: 16LBS
Torque: 5.2Nm x2
Max Power: 1500w x2
Rated Power: 750Wx x2
Rated Charger Power: 75W
Input Voltage: 100-240VAC, 50/60Hz
Battery Capacity: 193Wh
Output voltage: 5V 1.5A
Trucks: Seismic Aeon 45 degree
Grip Tape: 3mm Shock Absorbing
Braking Mode: Regenerative Braking
Reduction Gear Ratio: 2.57
Belt: Continental (Germany)
Motor:

 

5255-160kV
Warranty:

 

6 months

Charging Time: 2h 45min(Standard Charger) / 70 minutes(Fast Charger)

 
*Includes full set up and board.
More Information

| | |
| --- | --- |
| Finance | No |
Shipping & Delivery
Most of our products are delivered within 24hrs Monday to Friday and for orders over £50 delivery is free*, for same day dispatch orders must be placed before 11:30am. Some of our larger products such a s Quad bikes and dirt buggies can take 2-3 days for delivery due to the size and weight, for these we use a specialist Pallet service to ensure the goods get to you in pristine condition, please note all pallet and large goods delivery are curb side, someone will need to be at the property to sign for the item and the courier will not transport goods into a property or are they able to carry up flights of stairs or to the rear of properties, unfortunately this is a courier stipulation. Some products such as Berg and Richbit are shipped directly from the suppliers European facility to your door and as such can take 3-7 days for delivery.
All our standard deliveries take place Monday to Friday, Saturday delivery is available on certain items for an additional cost depending on the size of the item and delivery address. If you wish to enquire about a Saturday delivery please contact us via our contact page with your postcode and item you are interested in. Any Saturday delivery needs to be purchased before 11:00 AM on the Friday.
*Delivery Excess: Certain shipments to parts of Mainland Scotland, the Scottish Highlands, Northern Ireland, Republic of Ireland, Europe and other remote or offshore locations in the United Kingdom can take an extra day or two and are subject to an additional 'Excess' delivery charge that is imposed on us by our couriers – This additional charge will be calculated at the checkout stage of your order however we reserve the right to contact you prior to shipment if for some reason it does not. We do try to include all affected postcodes in the following list, but there are others than can apply depending on the courier company used to delivery your order. Please get in touch with us prior to placing your order if you live in an area that usually requires an extra delivery cost.
Scottish Mainland AB10 - AB29, AB31 - AB32, AB39, DD, DG, EH1 - EH55, FK1 - FK18, G, KA1 - KA26, KA29 - 30, KY, ML, PA1 - PA19, PH1 - PH14, TD
Please note, an extra day for delivery needs to be added to the following postcodes(s): AB30, DD8 - DD9
Scottish Highlands AB41, AB46 - AB51, FK19 - 21, IV1 - 20, IV25, IV30 - 37, IV63, PA21 - 35, PA37 - 39, PH15 - 26, PH32, PH49, PH50
Please note, an extra day for delivery needs to be added to the following postcodes(s): AB33 - 38, AB42 - AB45, AB52 - AB56, IV21 - 24, IV26 - 28, IV40, IV52 - 54, KW1 - 14, PA36, PA40, PH30, PH31, PH33 - 41
Scottish Offshore
Please note, the following postcode(s) are two – five day services: HS1 - 9, IV41 - 51, IV55 - 56, KA27 - 28, KW15 - 17, PA20, PA41 - 49, PA60 - 78, PH42 - 44, ZE1 - 3
Northern Ireland BT1 - 17, BT18 - 46, BT47+ Eire, Dub 1 – 24 & County Eire, Dublin 1 – 24 and including Dublin County Isle Of Wight PO30 – 41
You should check your order carefully when it is delivered to you. In the event of any goods delivered by us being damaged in transit, or failing to match the items ordered by you, then you should notify us promptly. We use independent couriers in order to deliver goods to you as quickly and efficiently as possible. We need to hear from you as soon as possible if you believe that your order has been damaged in transit so that we can investigate the matter with our team